South London Review of Hand Dryers and Hand Sanitiser
Back to Shop
SLRoHS Issue 1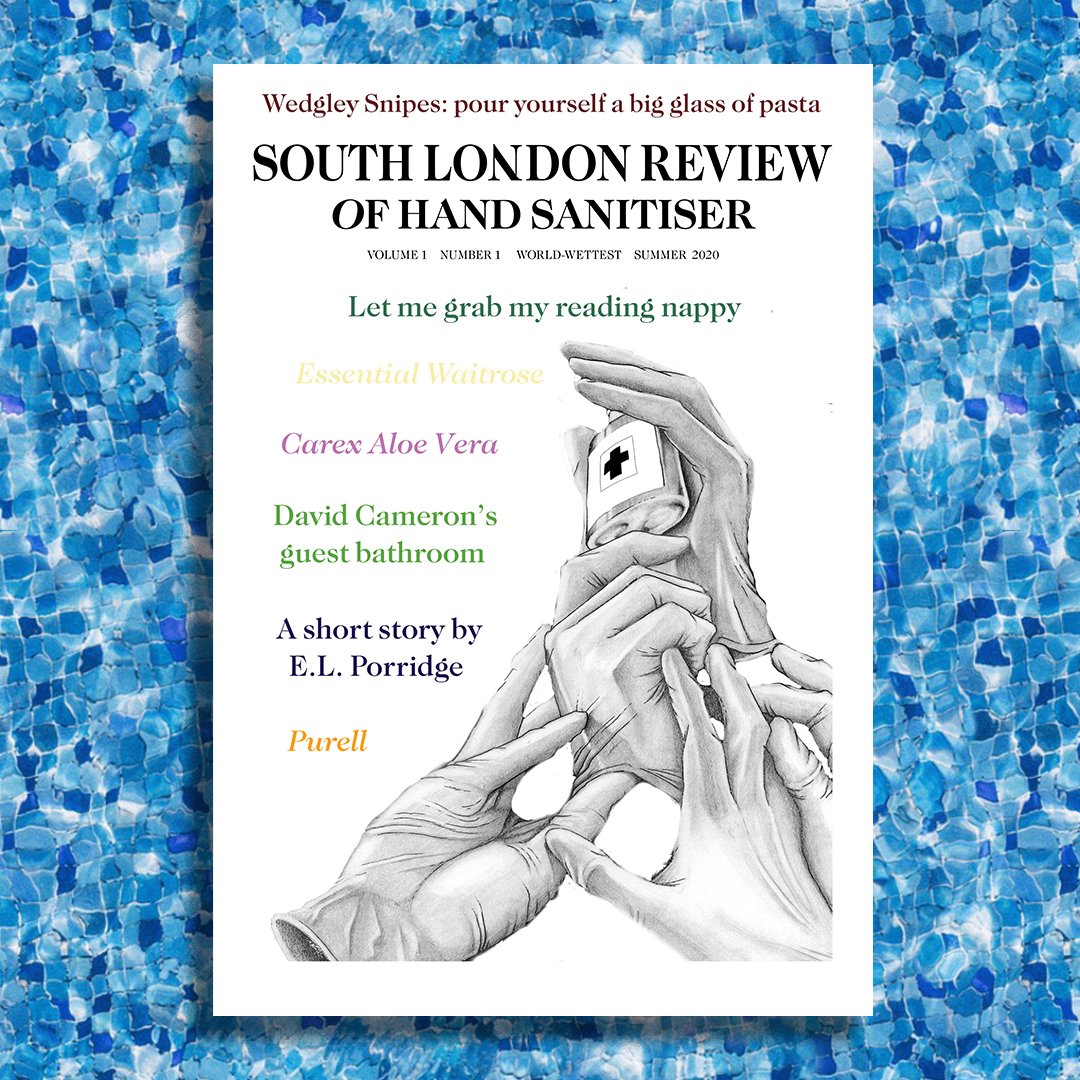 £

5.00
/ Sold out
Dry hands?
Are you kidding me?
If I even see a picture of you with dry hands I will call the police.
With that out the way allow me to inform you that The South London Review is back!
Yes, we've got a hot new angle but the same sexy vibe.
It's 24 (recycled newsprint) pages of guaranteed WET humour from the leading lights of hand sanitizer theory.
Featuring reviews of Clean Pro Alcohol Hand Gel and Carex Aloe Vera.
Poetry by Sisi Savage and Pea Shootz
Original and aesthetic artwork.
A trip to The Body Shop.
The worlds laziest greyhound.
And classified ads for things you would never ever ever want.
£1.40 Postage within the UK
£5. Postage worldwide